Betsy Ross, Executor of "Old Glory"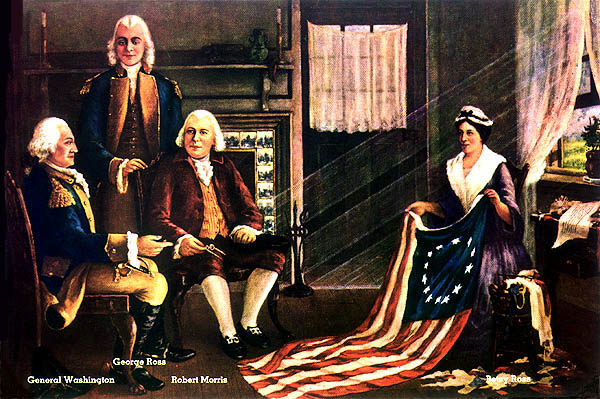 Betsy Ross Interesting Facts
Betsy Ross was born January 1, 1752 and died January 30, 1836 at age 84.
Eloping at the age of 21, she crossed the Delaware River at Gloucester, New Jersey, and married in a tavern.
Betsy was the eighth of seventeen children.
She claimed to have done tailoring for George Washington.
She has been buried in three different locations: Christ Church Cemetery, Mt. Moriah Cemetery, and presently on Arch Street in the courtyard adjacent to the Betsy Ross House.
<!table of American flag - 50 stars-->
Claradell G. Shedd
Liberty being formed!